BASED IN COLUMBIA, SC, FANCY BOUDOIR IS A BOUDOIR AND BRANDING PORTRAIT EXPERIENCE WHICH HELPS BLACK WOMEN DISCOVER THEIR FEMININE FREEDOM, GAIN CONFIDENCE, AND MAXIMIZE LIFE PERSONALLY AND IN BUSINESS.
\
Boost your confidence and change your life with a professional boudoir photography experience.
\
Set yourself apart with professional brand images.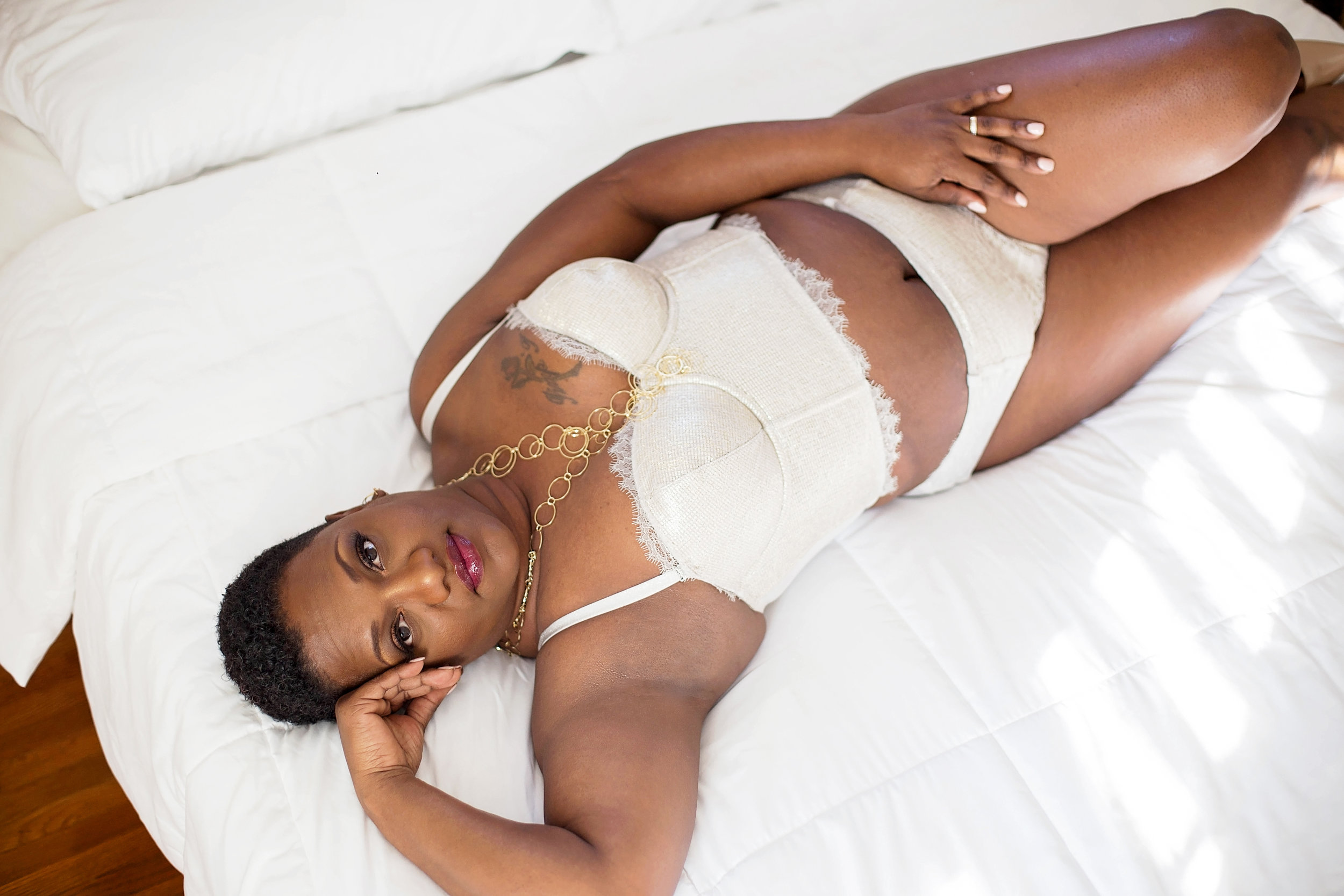 WORDS CAN'T EVEN DESCRIBE THE WAY I FELT AFTER SEEING MYSELF AND ACTUALLY FEELING BEAUTIFUL! IN 41 YEARS OF LIFE—I'VE NEVER TAKEN A PICTURE AND FELT PRETTY. TODAY-ALL IF THAT CHANGED FOR ME! THIS WAS MORE THAN A PHOTO SESSION—THIS WAS EPIC FOR ME." -T.M
Who's your Photographer?
DO IT BECAUSE YOU ARE WORTH IT!
I'm Tru, your photographer. I am she! My superpower is to transform the lives of women and capture the essence of their feminine nature through photography. To me Boudoir is amazing love, beautiful life, and liberating experience. I am inspired by the evolution of my own femininity. I think every woman deserves to see and feel the beauty of their most intimate self.
I call that Fancy.
Self love is a journey, much like how a caterpillar transforms into a butterfly. I show women how to embrace and love every step of their journey.
MY MOTTO IS… DO IT BECAUSE YOU ARE WORTH IT!
BOUDOIR & BRANDING PHOTOGRAPHER
THE FANCY BLOG |
FOLLOW THE BLOG TO CELEBRATE THE JOURNEY OF OTHER WOMEN WHO'VE FOUND FREEDOM IN SHARING THEIR INTIMATE STORY. GET BOUDOIR INSPIRATION, BUSINESS TIPS, AND ACCESS TO THE TRANSPARENT LIFE OF TRU.