It's time to strip away your titles and bare your inner beauty.
FANCY Boudoir is a portrait experience that helps you discover your feminine freedom, gain confidence, and maximize life!
You are a boss lady in every way ...
🧗‍♀️You've reached the top of the corporate ladder you've been climbing ever since crossing the stage at your college graduation...
🙋‍♀️ You have the "mama-I-made-it" job title.
🏎 You have the fancy, luxury car that screeches success with every mile you drive.
👨‍👩‍👧‍👦 And your kids, flawless hubby or boo thang put the cherry atop of your "American Dream" sundae.
🤷‍♀️But even with all that ... something's missing.
While you love being a BOSS, mom and wife, you desperately want to get your sexy back and love all of yourself from the inside out.
And Fancy, our Signature boudoir photography experience, can help you do precisely that.
Women are often recognized for what we DO, but with every snap of the camera, I'm here to change that. During your FANCY BOUDOIR EXPERIENCE, we'll strip away the titles and capture every ounce of your beauty so you can finally get back what's been missing in your life. ❤️
Tap [RESERVE YOUR APPOINTMENT] to reconnect with your feminine energy.
WANT TO GET FANCY?
HERE'S HOW IT WORKS!
Call Me at 803-216-5845
During our consultation we will discuss your experience and product needs.
You will simply chose an experience from step one below and pay to confirm your booking.
Next, You will receive access to our collection pricing guide.
Then on the day of your shoot, I arrive at your home or discussed location for your experience.
Last, your images will be ready to select and order the same day.
Your products will arrive 2-3 weeks after payment is fulfilled.
Voilà! Your experience is complete!
So spread the word to your friends!
STEP ONE:
INVESTMENT
DETAILS
OWN IT EXPERIENCE
$225
PLANNING CALL
PROFESSIONAL MAKE-UP
1.5 HOUR SESSION
SAME DAY IN-PERSON REVEAL & ORDERING
STEP TWO:
review products
Choose from our custom line of portrait products starting at $850. Most clients invest between $1200-$1500.
Contact Trunetta at heytru@experiencefancy.com or call 803.216.5845 to create your Dream Fancy Experience.
STEP THREE:
Pay & Confirm your date
"Fancy literally changed my life and my perspective of me."
"The fancy experience makes me feel brand new. I love the dose of confidence i get after I leave a session."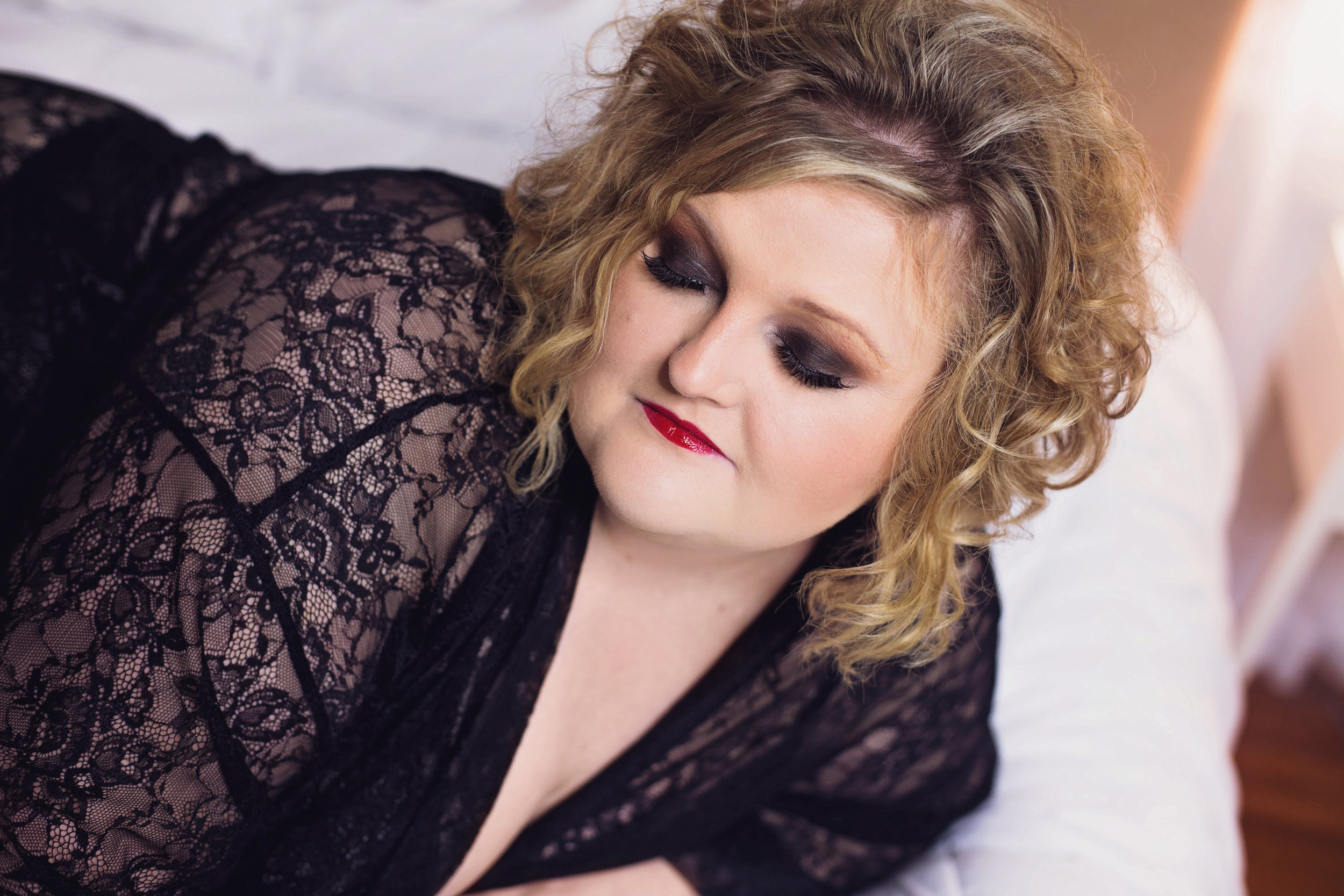 "I've never felt more myself as I do now because of fancy."
Hi, I'm Tru! I'm a woman just like you who got lost in the American dream, people pleasing, and title pushing. I went after everything the world told me I couldn't have and ended up losing myself somewhere along the way. Photography became my therapy to cope when life blew me in crazy directions. I discovered a passion to help other women take charge of their life, embrace their flaws, and own their new found confidence. Just like you I stripped away my titles, let my hair down, took my bra off, and stripped down to my panniedraws and choose to do something for me for once. I did it because I figured out I was worth it! So are you! I'm not going to convince you to love yourself more! You have to want it bad! Do it because you're worth it!